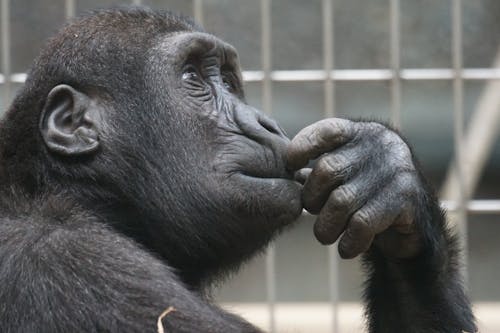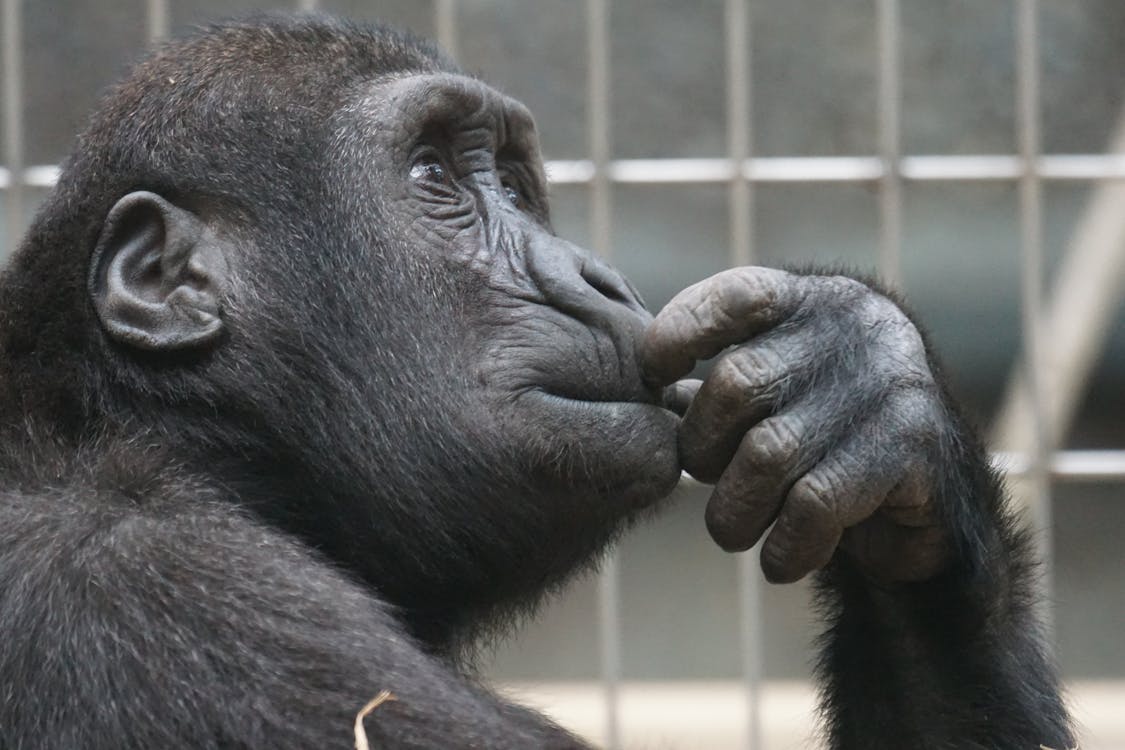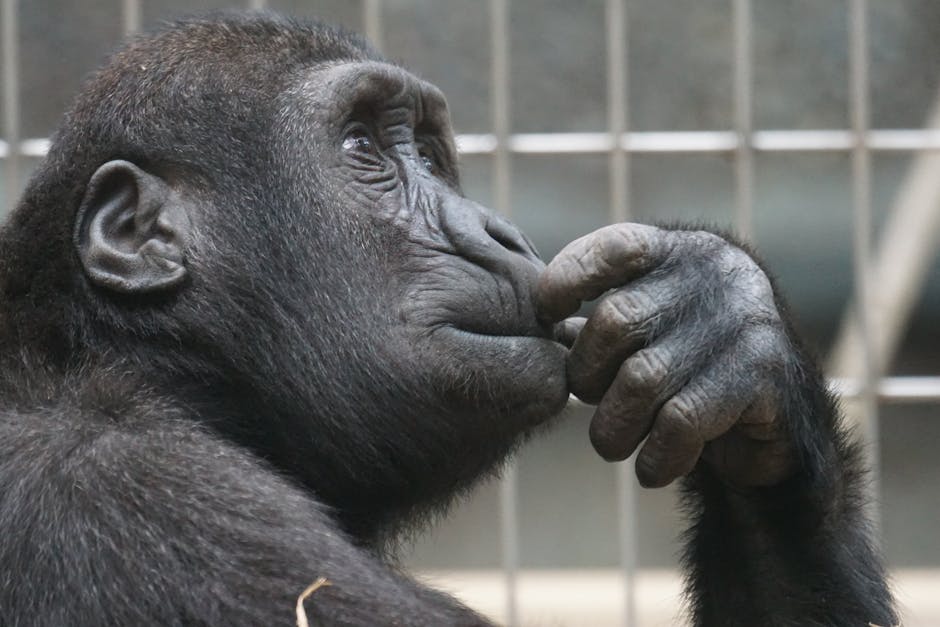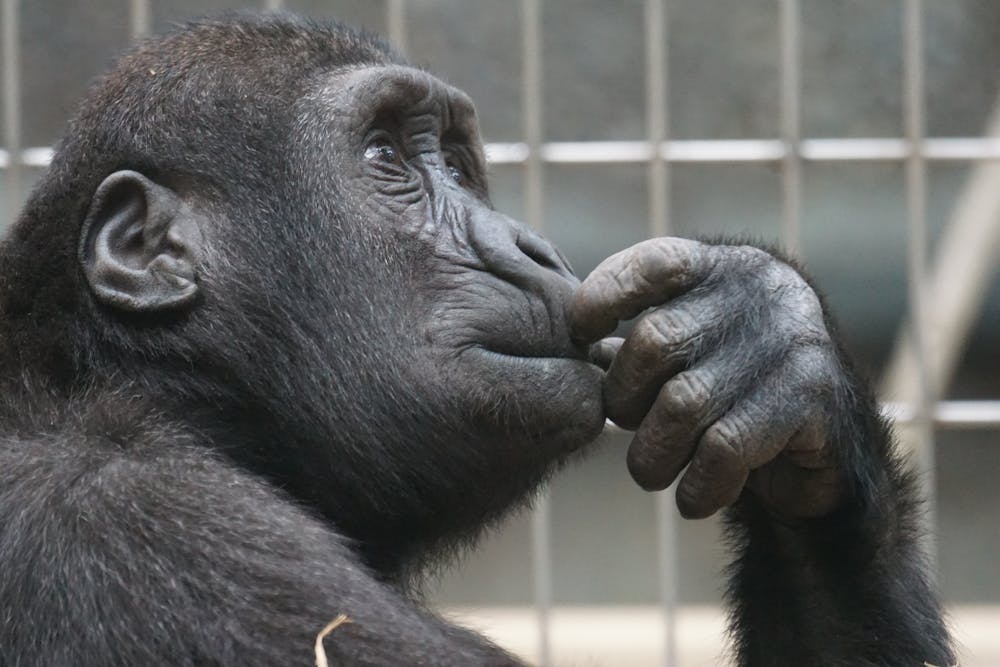 Where is everybody?
With most zoos closed around the nation, many animals miss the human visitors, finds Grumpy Editor.
As The Wall Street Journal puts it: "The animals appear to have noticed that they have the place to themselves.  Some of them seem to miss people, staff say, while others don't exactly seem to mind that no one is tapping on the glass."
A Los Angeles zoo worker, for example, observes a black bear and red river hogs "seeming to peer around in the sudden quiet."  Many animals, with the absence of visitors, are less active and sleep more.
An Associated Press story notes lack of revenue from visitors hits animal food costs --- $55,000 a month at the Oakland Zoo, for example, putting the 100-year-old zoo in a dire financial situation.
That zoo and others around the country were ordered to close in March, start of the busiest season for most animal parks.
IN CASE YOUR FAVORITE NEWS OUTLETS MISSED THESE…
FOX AIRS VINTAGE FOOTBALL GAME.  In efforts not to lose its sports viewers, FOX TV on prime time Friday, Aug. 28 airs vintage football — a Jan. 9, 1977 Super Bowl game between Oakland and Minnesota.
SKI RESORT PLANS NAME CHANGE.  Squaw Valley Ski Resort in California will be changing its name because "squaw" is considered a derogatory term for Native American women.
VIN SCULLY SELLING MEMORABILIA.  Vin Scully, the retired long-time Los Angeles Dodgers broadcaster, is selling items from his personal collection of memorabilia for auction on Sept. 23.  Included are bats, balls, baseball cards, award plaques, trophies and World Series rings.
JOURNALISM SCHOOL RECEIVES $3 MILLION DONATION.  The University of Missouri School of Journalism receives a $3 million donation from an anonymous graduate to promote business-related journalism.  The money will create an endowment for scholarships, paid internships and mentoring for students at the Missouri Business Alert, which produces business news in emails, weekly podcasts and multimedia content.
EXCESSIVE DRINKING PROBLEM WITH TROOPS.  More than 101,000 active-duty U.S. troops end up in the hospital between 2009 and 2018 because of a problem related to excessive drinking, finds a new study.
SNAKES CURB FLUSHING.  An Australian woman who had difficulty flushing her toilet is shocked to find four snakes coiled up inside the tank.  
INCREASED STORM DAMAGE AHEAD?  A combination of increased coastal development, natural climate cycles, reductions in air pollution and man-made climate change could lead to higher damage from tropical storms around the globe, reports Associated Press. 
ISLANDS SEEK TO ATTRACT REMOTE WORKERS.  Barbados and Bermuda, in a bid to boost their tourism-reliant economies, are offering special programs to attract U.S. remote workers to relocate there.
Y
OUNG GOLFER SCORES.
 Rocco Figaretti, a West Virginia four-year-old golfer at Oglebay Park's Par 3 course hits a ball that lands just short of the green and rolls directly into the hole.
FERRIES ENCOUNTER PROBLEM WITH BRIDGES.  Some of Sydney, Australia's 10 new ferries don't fit under some of its bridges, causing passengers sitting on the viewing deck  to lower heads or take cover.